Click to hear Planet Billy Bob's Patrice Gerrior sing the
Billy Bob fan anthem
Crush on You!


6801 Hollywood Blvd., baby!
Movie News
BAD SANTA 2 Sobering Up for the Cameras
Production is underway in chilly, frosty Montreal and Quebec for BAD SANTA 2! So just not in time for last month's holidays, but perfect for Christmas 2016! Kathy Bates and Christina Hendricks join Billy Bob and Brett Kelly (how can we have a sequel without Thurman Merman?) and Tony Cox (how can we not have Marcus back, the baddest elf of all?).


IRON WILL Needs YOU!
WHISKEY TANGO FOXTROT? WTF Does That Even Mean?
Billy Bob joins Tina Fey, Margot Robbie, his FARGO cohort Martin Freeman, and Alfred Molina in an explosive (oh, literally) war comedy. Based on the true story of Kim Barker, an American cable news reporter who took an assignment in war-torn Afghanistan, WHISKEY TANGO FOXTROT explores the culture clashes and high-adrenaline adventures of life during wartime. It ain't no party or disco for Billy Bob's USMC Colonel Hollanek as he contends with having reporter Barker (played by Tina Fey) embedded in his unit on mission in the most dangerous place on Earth.

Release date is March 4, 2016. Here is the link to the very funny official trailer.
.

Citizen Billy Bob
Support Kids Through
Stand & Serve Peer Solutions!

"Peer Solutions builds resilient youth while empowering them to make the world a better place. This is how we prevent child abuse and the subsequent harms. I am pleased to serve on their honorary board to help develop STAND & SERVE into a national model anyone can use. Thank you for your support!" Billy Bob Thornton 7-29-15

Billy Bob Thornton and Billybobapalooza support Peer Solutions' STAND & SERVE initiative to end child abuse.

You can show your support by signing this petition calling for the Arizona State Legislature to engage young people as current and future policymakers and encourage Arizonans to united to prevent averse childhood experiences.

Peer Solutions is an Arizona-based 501(c)(3) nonprofit organization founded in 1996 to foster healthy communities while working to prevent the underlying causes of harm, including silence/denial, oppression and violence perceived as normal, before they begin. "An ounce of prevention is worth a pound of cure."

STAND & SERVE works to prevent child abuse, sexual, relationship, family, gang, gun and school violence, suicide, depression, oppression, substance abuse, eating disorders/poor body image, poor school performance, homelessness and more before they begin. To prevent one is to prevent them all as the underlying conditions that lead to their existence including violence perceived as normal, silence/denial and oppression, are similar, if not the same.
STAND & SERVE is a peer-leadership initiative designed by and for the schools, families and communities we serve. S&S members are provided with tools and opportunities to bring their communities together to define the problem and design the solution. S&S members develop, facilitate and evaluate activities, serve on the Peer Solutions Board of Directors and facilitate at local and national conferences. S&S has been showcased as a promising model across the country including Arizona, California, Idaho, Louisiana, Massachusetts, Missouri, New Jersey, New York, Kentucky, Virginia, Washington and Wyoming.

Their goal is to get 100,000 people to donate $10 each to end child abuse. To contribute your personal ounce of prevention to this worthy cause, click here.

And if you want to help Stand & Serve win $50,000, visit the Super Service Challenge and vote for them today! (You can click on the Vote button on the lower left after you watch the quick video.) You do not have to register and it really will take a few seconds but do take a minute and watch the video! Please feel free to pass on to everyone in the world that you know and ask them for their vote as well.

Return to Top


These Causes Also Deserve a Shout-Out!
Of course, you know that Billy Bob Thornton's charity of choice is St. Jude's Children's Hospital, and we encourage you to support them every holiday, heck, every day of the year!

Planeteer Kara McKinley has called our attention to two other worthwhile organizations dedicated to bettering the community through volunteering and health awareness. In fact, Webmistress Amélie is going to be a brat and encourage BBT to pay close attention to QuitDay.org because she has told BBT she wants him to quit smoking. And she knows she speaks for all the Planeteers on this one. If you want to learn more about quitting your tobacco habit, visit today!

Chattanooga, Tennessee-based The Association for Visual Arts (AVA) connects artists and communities to support aspiring talents. AVA provides resources for those who make art (whether professional artists, emerging artists, students or non-artists) and fostering connections among art-makers and audiences. The arts in America need your support, so check them out!

Return to Top


Music News
The Boxmasters' Double Album Now Available!
Deep-fried excitement! Our favorite rockabilly tribe and Americana chart-toppers—The Boxmasters—have signed with 101 Ranch Records, which will release their new single later this year and their double album Somewhere Down the Road in 2015. The Boxmasters are the second act to be signed by the new Nashville, Tennessee record company, following singer Mark Collie. A known-accomplice of the Boxmasters, Collie's new album will feature collaborations with The Boxmasters. Way to rev up a label!

With the new double platter, expect more of The Boxmasters' special brew of rockabilly and British Invasion (which they have dubbed Modbilly). The first disc of Somewhere Down the Road promises to be veddy British Invasion, and the second to be Deep South spooky.

To buy your copy of Somewhere Down the Road, click here!

Hailing from Bellflower, California and fronted by our man Billy Bob on vocals and drums, The Boxmasters are rounded out by guitar gurus J.D. Andrew and Brad Davis and keyboard king Teddy Andreadis.

Read more from Rolling Stone magazine and check out what Billy Bob has to say about double albums. Click here!

Return to Top

Food News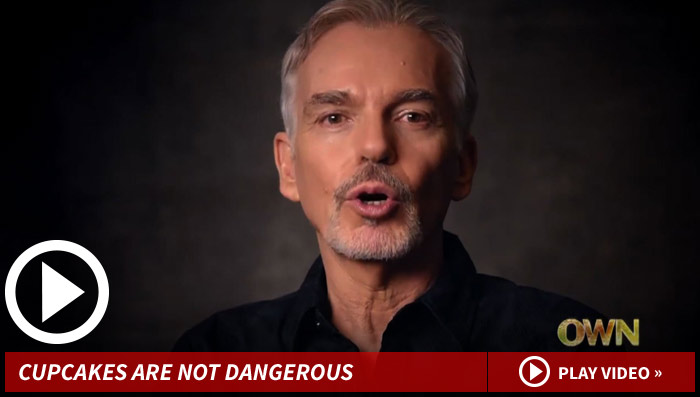 All Things Billy Bob Since August 1, 1998. Yep, that's 17 YEARS!!!!
This site is almost old enough to vote!
We'll be even more charismatic and uniquely talented after our redesign!
We Are The Official Billy Bob Thornton Website.

© 2015 by Planet Billy Bob. This page is for entertainment purposes only and is not intended to make a profit. Commentary and eldritch attempts at humor reflect the opinions of the Webmaster Amélie Frank and not the opinions of Billy Bob Thornton or his representatives (who basically turn out the lights and hide whenever she calls).